Traffic Pups
by Michelle Meadows (Author) and Dan Andreasen (Illustrator)
Booktalk: Toy pups on motorcycles keep everyone safe!
Snippet:
Rip and rumble
down the street.
Silver badges–
on the beat.
This week's Poetry Friday Round-up is hosted by Great Kid Books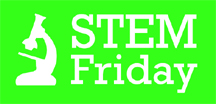 It's STEM Friday! (STEM is Science, Technology, Engineering, and Mathematics)
This week's STEM Friday Round-up is hosted by Celebrate Science
My NEW book, The Zombie Project (The Boxcar Children Mysteries #128)
Copyright © 2011 Anastasia Suen All Rights Reserved.